Coronavirus advice for veterinary professionals
Veterinary services during Covid-19 
Throughout the Covid-19 crisis veterinary professionals have been able to work, in line with the UK government's advice to business. Initially (in March 2020), this work was limited to urgent and emergency services, and services to maintain the food supply chain. Practices then transitioned to providing services that are essential for animal health and welfare or public health, including to relieve pain and suffering.
As rules have changed across the UK veterinary practices have been adapting their working practices and range of services in line with local, regional, and national lockdown measures.
All veterinary services must be provided in a manner that supports social/physical distancing and good hygiene and biosecurity. 
Working safely as lockdown restrictions are eased
In Scotland, Wales and Northern Ireland rules are being lifted but legal restrictions remain in place. You can refer to BVA guidance on working safely as lockdown restrictions are eased.
On 19 July most legal restrictions in England were lifted under step 4 of the roadmap. However, veterinary workplaces still have a duty to work safely for staff, clients, and visitors.
We advise veterinary workplaces to continue to risk assess and, where possible, work in a manner that reduces close contact in line with government guidance. Even where face coverings are no longer a legal requirement you can require clients to wear a face covering, unless exempt for medical reasons, as part of your terms of business.
Across the UK we know that practice teams have been working incredibly hard in difficult circumstances over the past 18 months, and we also know that heavy workloads continue to put teams under pressure. Employers should be aware of the importance of supporting all employees' mental health and wellbeing and should encourage and facilitate team members to take leave and breaks.
Previous BVA guidance
You can access previous guidance for veterinary professionals: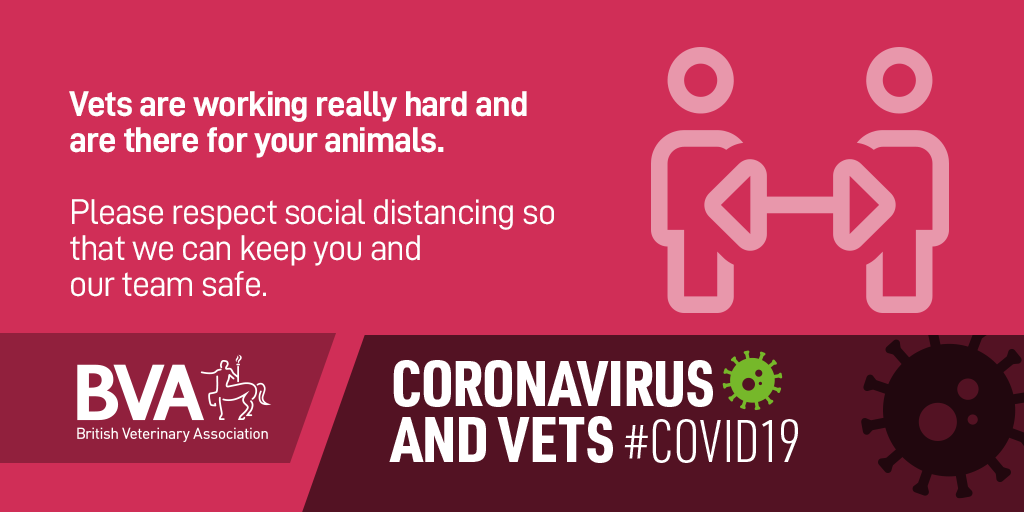 Resources for veterinary practices
Resources for veterinary practices 
Download our social media graphics and poster to help you communicate the key Covid-19 messages to your clients. 
Download Coronavirus Resources