Emergency medicine – how to do the best for you and your patients

If you dont yet have an account please click here to register as a guest.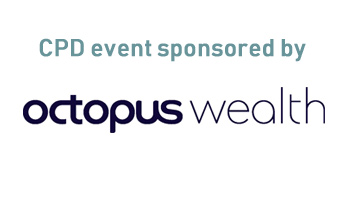 Course summary
A true emergency should be the opportunity to really feel like you are making a huge difference to your patient, but the potential to feel out of control of the situation is never far away.
Course description
This course will provide strategies for assessing and treating the most common life-threatening emergency cases, including shock, sepsis and dyspnoea, calmly and confidently. Teamwork is essential in these fast moving scenarios and this course will help you create a resilient and well-organised emergency team within your practice.
Registration will open at 09.30, with the course starting at 10.00. The course will finish at 16.30.
Please note - Early bird rate applies to bookings made more than eight weeks in advance of the course date. If you want to book three courses for the price of two please call Jessica Wachtel on 020 7908 6336. The three for two offer can only be used with standard member pricing.
Audience
Recent graduates; returners to work after career break; those in general practice who are considering focussing on emergency work
Speakers
Amanda Boag MA VetMB DECVECC DACVECC DACVIM FHEA MRCVS
Clinical Director, Vets Now
After attending this course you will be able to:
Triage and stabilise emergency patients in a calm and structured manner
Use the latest evidence to evaluate shock and instigate fluid therapy
Provide care to the unstable dyspnoeic patient, with confidence
Identify and stabilise cases presenting with sepsis
Initiate strategies for managing the emergency environment and ensuring a resilient veterinary team
Pricing (all prices include VAT)
| | Member | Non-member |
| --- | --- | --- |
| Early bird | £210 | NA |
| Standard | £250 | £399 |
Payment information
Payment conditions Payment for BVA courses must be received in advance. On acceptance of your booking a confirmation email will be sent to you. Prices are subject to 20% VAT and bookings will be confirmed with a VAT notice. Member discount Please note that in order to qualify for the member discount it must be the member that attends the course. A member cannot book on behalf of a non-member to benefit from the discount. If a non-member attends in place of a member, they will be liable to pay the additional non-member fee. Book three courses for the price of two This offer is only valid for BVA members. All three courses must be booked at the same time. This offer can only be used on standard member pricing. The cheapest course will be free. A practice may book using the offer and send a different member of their team to each course. This offer is only valid for BVA 2020 CPD courses and excludes Media training and any webinars. This offer cannot be used in conjunction with any other offer. Cancellation policy In event of cancellations received in writing no later than one calendar month in advance of the course, the fee will be returned less 25% to cover administration expenses. After that date, no refunds will be possible. Substitutions may be made at any time, however, please see note (left) about the member discount. Programme information The programme information was correct at the time of going to press. However, due to unforeseen circumstances, the programme may change and BVA reserves the right to cancel the event or alter the venue and/or speakers. Where circumstances force BVA to cancel a course, the liability of BVA shall be limited to a refund of any fees paid for the course. BVA is not liable for any consequential loss. Booking indicates acceptance of these terms and conditions.