Optimising pain relief and improving patient welfare

If you dont yet have an account please click here to register as a guest.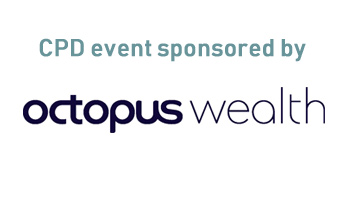 Course summary
Recognising and minimising pain in your patients is your most important job as a vet - both for patient welfare and client expectations.
Course description
This course will start with a refresher on the pathophysiology of pain, an important basic for selecting effective analgesics. We'll look in-depth at identifying acute and chronic pain and will discuss multi-modal analgesia - including different analgesic groups and local anaesthetic techniques. Finally, we'll cover the importance of pre-emptive analgesia for an early return to function post-surgery.
Registration will open at 09.30, with the course starting at 10.00. The course will finish at 16.30.
Please note - Early bird rate applies to bookings made more than eight weeks in advance of the course date. If you want to book three courses for the price of two please call Jessica Wachtel on 020 7908 6336. The three for two offer can only be used with standard member pricing.
Audience
Veterinary surgeons wanting to improve their pain management in practice
Speakers
Nicki Grint
BVSc PhD DVA DiplECVAA MRCVS
Head of anaesthesia service, Cave Veterinary Specialists
After attending this course you will be able to:
Assess acute and chronic pain in small animals
Understand different analgesic drug groups and when each should be used
Understand the concepts of pre-emptive and multi-modal analgesia
Understand how our choice of analgesia can influence the course of animal disease
Know how to calculate analgesia CRIs
Pricing (all prices include VAT)
| | Member | Non-member |
| --- | --- | --- |
| Early bird | £210 | NA |
| Standard | £250 | £399 |
Payment information
Payment conditions Payment for BVA courses must be received in advance. On acceptance of your booking a confirmation email will be sent to you. Prices are subject to 20% VAT and bookings will be confirmed with a VAT notice. Member discount Please note that in order to qualify for the member discount it must be the member that attends the course. A member cannot book on behalf of a non-member to benefit from the discount. If a non-member attends in place of a member, they will be liable to pay the additional non-member fee. Book three courses for the price of two This offer is only valid for BVA members. All three courses must be booked at the same time. This offer can only be used on standard member pricing. The cheapest course will be free. A practice may book using the offer and send a different member of their team to each course. This offer is only valid for BVA 2020 CPD courses and excludes Media training and any webinars. This offer cannot be used in conjunction with any other offer. Cancellation policy In event of cancellations received in writing no later than one calendar month in advance of the course, the fee will be returned less 25% to cover administration expenses. After that date, no refunds will be possible. Substitutions may be made at any time, however, please see note (left) about the member discount. Programme information The programme information was correct at the time of going to press. However, due to unforeseen circumstances, the programme may change and BVA reserves the right to cancel the event or alter the venue and/or speakers. Where circumstances force BVA to cancel a course, the liability of BVA shall be limited to a refund of any fees paid for the course. BVA is not liable for any consequential loss. Booking indicates acceptance of these terms and conditions.
Contact our programme co-ordinator
Call 0207 908 6336 or email cpd@bva.co.uk and ask for Jessica Wachtel