A Christmas message from the President
BVA President James Russell delivers a thank you message to #TeamVet ahead of the Christmas period.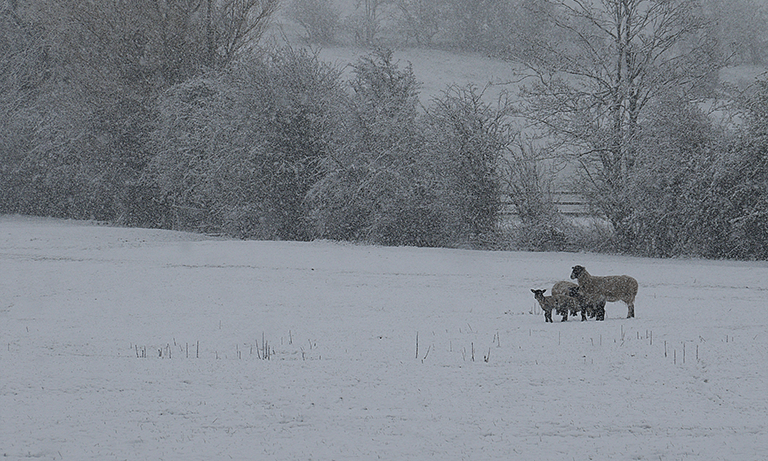 As we come to the end of 2020 I want to say a massive thank you to every member of our profession. Whatever way you fit into the picture of upholding animal health and welfare, supporting the food chain, delivering essential research, educating future vets, or however else you use your MRCVS, it has been a year with new and unique challenges.
We are now approaching a Christmas period when many members of our veterinary teams will be working again. It is a definite truism, (in my experience) that one of the best things about working at Christmas is realising at the end of it that you are the furthest away from working another Christmas that you will be!
From time to time I am tempted to click on the links on Facebook which start with you know you are X when…..
I was sucked into this today with one that said: 'You know you are a vet when'……
The comments that followed ranged from the banal – 'you think it is normal to eat your tea at 9pm', to the outlandish – 'you have at least once slept in a kennel, on a dog bed'. Hidden in there however were some truthful and golden nuggets that highlighted how wonderful our profession is. Amongst these were our commitment to ensuring coverage from the profession across the country every minute of every day. 
We are not alone in this out of hours work. As we look around our communities we see doctors, carers, nurses, farmers, engineers, technicians, taxi drivers and probably a dozen other trades and professions I haven't mentioned, who keep everything moving at this festive time.
So, I raise a cheer to all our essential industries who will be working over Christmas and the New Year to ensure that the rest of us can enjoy cream on our mince pies, a "Happy New Year" call to Granny, help when we cut through a water pipe on New Year's Eve (yep, this did happen and no I was not under the influence at the time!) or ensure that when our dog eats a box of chocolates there is somebody to sort them out. I won't be on clinical duty this Christmas, but together with the BVA team, will remain here continuing to unfold the complexities of Avian Influenza, Brexit, Covid (brilliantly described by Sheila Voas as the ABC for Chief Veterinary Officers) and any other challenges to our profession.
We are all grateful to the many other people who will be working.
Merry Christmas to them all, and to each and every one of you.
Contact our media office
(for press enquiries only)
Want to join BVA?
Get tailored news in your inbox and online, plus access to our journals, resources and support services, join the BVA.
Join Us Today