BVA Young Vet of the Year 2020 finalist: Nat Scroggie
BVA Young Vet of the Year 2020 finalist Nat Scroggie on why it is the lows as well as the highs that have defined her career and helped her realise her passion for wellbeing in the profession.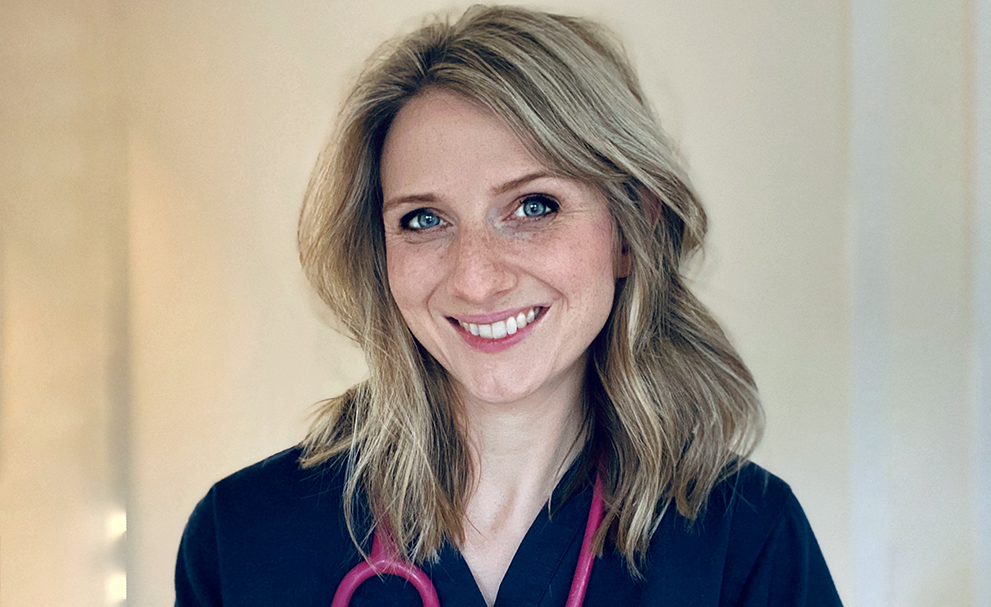 I have worked my whole life to become a vet, from Saturday mornings at my local practice, to lambing in the school holidays. For a long time, it was all I ever thought I wanted.
But I would be lying if I said it has been an easy road – or anything like the road I expected. I have experienced some huge highs and lows as a young vet, and it is these that have defined my career so far.
I have many happy memories of my early days in practice, from the first time a client requested me by name, to the moment when I felt truly part of the team. I loved the thrill of emergency work but also the difference you can make to an older pet when you unpick the words "I thought he was just getting older".
Whilst I got to grips quickly with the clinical aspects of my role, I began to struggle with the emotional. Long hours, high staff turnover and rapidly diminishing support contributed to what I now recognise as burn-out and emotional fatigue.
I noticed changes in myself and how I interacted with others and began to question whether being a vet was right for me. On top of this, I sadly suffered a miscarriage in April 2018.
Finding ways to cope
Running had helped me manage my mental health throughout vet school and my first years in practice. After my miscarriage, I felt that my body had let me down completely. I set myself the goal of running a marathon and somewhere along that journey I started to feel proud again of my body, and what it could achieve.
I began writing, completely anonymously, about my experience of running and baby loss, under the name This Vet Runs. I wanted to share the impact exercise had made on my mental health and happiness. I was invited by the WellVet team to lead the running at the first ever WellVet Weekend in 2018. It was here that, surrounded by colleagues, I shared my story publicly for the first time and realised my passion for wellbeing in the veterinary profession.
I continued sharing my experiences honestly, and gradually less anonymously. Two years later I am now a co-director of WellVet, an initiative that changed my life. I have had the chance to write for multiple veterinary publications and speak across the country at everything from conferences to vet schools.
Sharing my experience of baby loss in the veterinary profession also started a conversation that led to the formation of the Vet MINDS group. Vet MINDS stands for miscarriage, infertility, neonatal death, and stillbirth. We are here to support all veterinary professionals affected by baby loss and infertility.
Out of the saddest periods in my life have come the people and passions that fill me up today.
Reflecting on the highs and lows
I am not where or who I expected to be when I started vet school. My new graduate years have been harder than I could have imagined. Yet, sitting here today, I would not change them. That is not to say that my lows made me stronger – they didn't. But the vulnerability they left behind is what helped me let so much more into my life as a vet, although I have had to re-think what being a vet looks like.  
As a young vet, it is impossible to know what your career will look like, and what moments will come to define it: the highs and the lows. Whatever that means for you, know that there is a place here in the profession especially for you; it just may not be quite the shape you imagined when you started.
The BVA Young Vet of the Year Award 2020 is supported by Zoetis.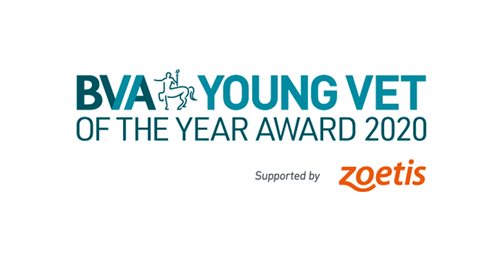 Contact our media office
(for press enquiries only)
Want to join BVA?
Get tailored news in your inbox and online, plus access to our journals, resources and support services, join the BVA.
Join Us Today