What's the latest on Avian Influenza and how can you help?
The British Veterinary Poultry Association (BVPA) and Animal and Plant Health Agency (APHA) explain the latest on Avian Influenza in Great Britain and why it's paramount that vets encourage poultry keepers to follow mandatory biosecurity measures.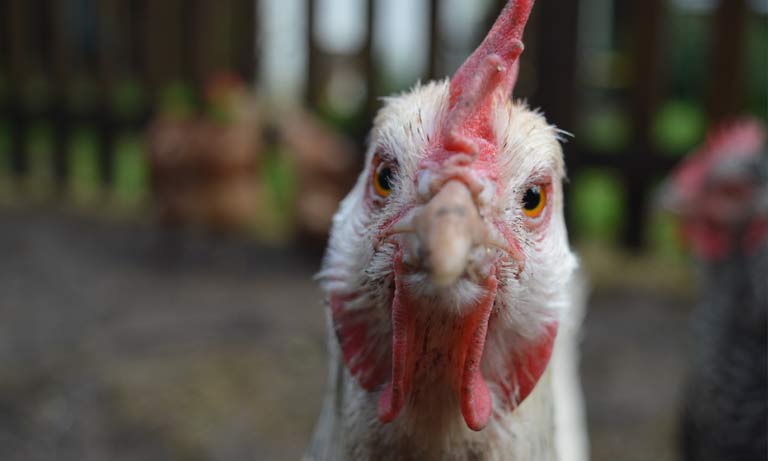 On 6 November 2020, the Chief Veterinary Officers of Great Britain (GB) announced they had raised the risk level for the incursion of avian influenza in GB in wild birds from 'medium' to 'high' and into poultry premises from 'low' to 'medium'. For the latter the risk of introduction to individual premises critically depends upon the level of biosecurity being implemented by keepers to prevent direct or indirect contact with wild birds.
In addition, an Avian Influenza Prevention Zone (AIPZ) was declared effective from 17:00 on 11 November 2020 across the whole of GB to prevent the disease spreading (with separate declarations in England, Wales and Scotland). It follows increasing reports of highly pathogenic avian influenza (HPAI) affecting wild birds and poultry in mainland Europe and confirmed cases of HPAI H5N8 at poultry premises in Cheshire and Herefordshire, as well as a number of findings of HPAI H5N8 in wild birds in England. An unrelated case of low pathogenic avian influenza (LPAI) H5N2 was also confirmed during November at a small, mixed commercial premises in Kent.
What does the Avian Influenza Prevention Zone mean?
The AIPZ means it is a legal requirement for all bird keepers to follow strict biosecurity measures, which are stated in the official declarations for each of the respective GB administrations. The measures the AIPZ introduces are mandatory, meaning all GB keepers of poultry (including game birds and poultry kept as pets) or other captive birds must act to enhance and maintain robust biosecurity measures and reduce the risk of incursion of avian influenza into their birds.
Measures include: placing disinfectant foot dips at the entry and exit of where birds are kept; keeping records of any poultry, poultry products or vehicles and equipment movements onto and off premises; preventing access to feed and water by wild birds; restricting access of all birds to standing water; and keeping ducks and geese separate from other poultry species.  This is not an exhaustive list. You are advised to check all measures given in the relevant official declarations.
The clinical signs of avian influenza can vary depending on the species of bird and the strain of the virus, but can include nervous signs, respiratory signs, diarrhoea, facial oedema, cyanosis, petechiae, decreased egg production, changes in egg colour and shell quality, reductions in feed and water intakes and increased mortality.
Public Health England has confirmed that the risk to public health is very low. The Food Standards Agency has said that avian influenza poses a very low food safety risk for UK consumers. Avian influenza is wholly unconnected with SARS-CoV-2 (the causative agent of COVID-19).
All vets urged to promote mandatory biosecurity measures for poultry keepers
Vets are reminded to be extra vigilant and to report any suspect cases. Avian influenza is a notifiable animal disease. If you suspect any type of avian influenza you must report it immediately by calling the Defra Rural Services Helpline on 03000 200 301. In Wales, contact 0300 303 8268. In Scotland, contact your local Field Services Office. In Northern Ireland contact local Divisional Veterinary Office. Failure to do so is an offence. All vets inspecting/examining birds should also practise strict biosecurity measures.
Vets are requested to inform all bird keepers of the mandatory measures they must be taking to prevent infection in birds. The government's latest online biosecurity best practice advice leaflets and guidance is available to all keepers online. In GB, registration of birds with APHA is to be encouraged. It is a legal requirement for keepers of 50 or more birds to register. In Northern Ireland, all keepers of birds (except keepers of pet birds kept in the owner's home) are required to register with DAERA.
You can keep up to date with the latest situation and obtain the latest biosecurity requirements at:
Contact our media office
(for press enquiries only)
Want to join BVA?
Get tailored news in your inbox and online, plus access to our journals, resources and support services, join the BVA.
Join Us Today