World Mental Health Day 2020 – be kind to yourself
This World Mental Health Day, BVA President James Russell discusses the importance of being kind to yourself and encourages the veterinary community to commit to the BVA vision of a good veterinary workplace.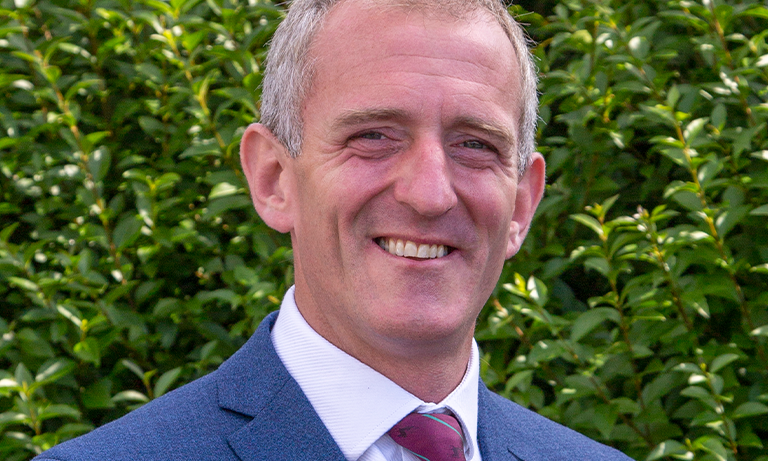 It has never been more important to consider our mental wellbeing. For many people, the absence or alteration in social interactions will have taken a heavy toll since March. This World Mental Health Day, I am asking you to pause and to reflect on yourself, and those around you.
It is often said that the greatest kindness you can give is to be kind to yourself, and that would feel to me like a great place to start. It is a lesson that can take many of us – me included – a long time to learn. So often in our work, and by extension in our character, our motivation is to help others and to solve their stresses. World Mental Health Day is a timely opportunity to consider that we can only do this when we ourselves feel that we have the capacity in our own resilience to have spare for others. In short, we can be a better person for others by being kinder to ourselves.
On the BVA good workplaces voluntary code poster, which you will hopefully have received in Vet Record, you will find that a large part of it relates to looking after each other – including my favourite cartoon graphic of the whole poster "tricky operation, completed". I wonder whether you might be able to take that to your workplace and begin the conversation about what it means, and how your team can commit to creating a good workplace? I truly believe that this will be a massive step forward in improving our workplaces, as well as our mind-spaces.
My theme for this association year is keeping vets healthy. So, I am proud to be working so closely with amazing colleagues at BVA, as well as supporting the work of Vetlife as we work together to support the veterinary profession. BVA has committed to the good workplace voluntary code and we are working through the recommendations to improve our own workplace.  
As a BVA member you already benefit from many avenues of support. The BVA legal helpline might be able to offer you reassurance on any queries relating to your work or personal life. Our workplace guides may be able to support you in implementing the safest methods of practice. Maybe just the fact of realising that at BVA we are a family, and that you are part of that family through AVS, the Young Vet Network and beyond will be a reassurance for you today. If you do feel that you would like further support today, or any other day or night, please remember that Vetlife is available to anyone within the veterinary community.. You can reach the 24 hour Vetlife helpline on 0303 040 2551 or by anonymous email. If you're in Scotland or Northern Ireland, Vet Support Scotland and Vet Support NI can also help you access non-emergency confidential support from a local colleague, and will respond within 24 hours of contact.
In the meantime, my final ask for you today. What is the one thing this weekend you would consider doing as a kindness to yourself? I look forward to seeing you share your stories on #TeamVet.
Stay safe,
James
James calls on #TeamVet to be kind to yourselves and share your commitment to #GoodWorkplaces by signing and displaying our poster. 
World Mental Health Day 2020 from British Veterinary Association on Vimeo.
Contact our media office
(for press enquiries only)
Want to join BVA?
Get tailored news in your inbox and online, plus access to our journals, resources and support services, join the BVA.
Join Us Today