Zoetis and BVA partnership for 'Young Vet of the Year Award' – Recognition means so much
Sarah Heming and Zoe Mitchell from BVA Young Vet of the Year Award partners Zoetis shine a spotlight on the first few years as a qualified vet and why recognition in those early stages can make a difference.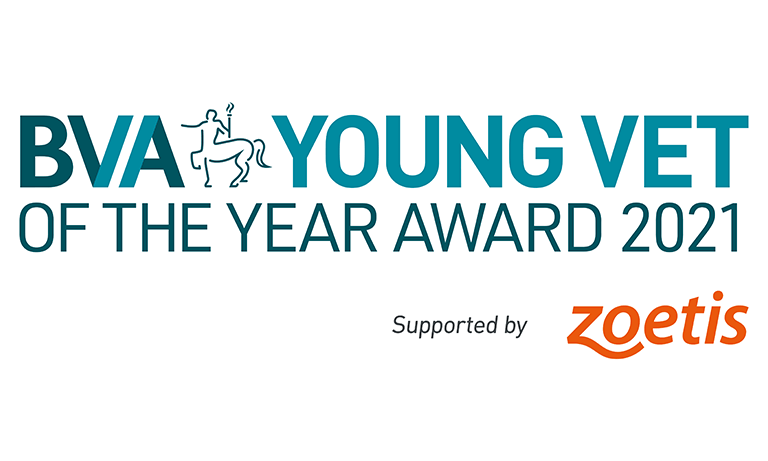 I can't believe it was three years ago when we first discussed our partnership projects and I encouraged the BVA to consider an award for young vets. We, as a Zoetis team, find giving recognition is such a core part of supporting one another and showing appreciation. I am very confident that you know of some one to nominate and here is a reminder of all the different aspects of being a contender for Young Vet of the Year;
Outstanding and consistent levels of care to their patients
Outstanding professionalism
Great interpersonal skills with both colleagues and pet owners
Those who have gone above and beyond the normal call of duty
Those who have made a significant impact to a specific cause or the veterinary community
Their dedication and impact has inspired others within in the veterinary community and/or     the wider public 
I also spoke to a vet in our team Zoe Mitchell to find out more about those early career days and recognition.
Can you describe how important were the first few years of your career?
The first few years of our careers we all spend finding our feet, it was important to me that I work in mixed practice as I wanted to use my knowledge across all species. Finding a supportive practice is top of the list when we are starting out, we all rely on our colleagues for help and support and a practice that understands this and helps you to grow is invaluable. Eventually I decided to move into small animal practice and then industry but throughout this journey building relationships and having the support of my colleagues, friends and family was essential to me.
Explain a moment when you received some recognition and share what a difference that made to you?
For me recognition can come in all shapes and forms, it can be your colleague commenting on how beautifully you sutured up that ex lap or it could be how well you communicated with a client so they understood the next steps and are on board with your treatment plan. A moment that really made a difference to me was a really sad case of a rabbit with myxomatosis, despite our best efforts he did not pull through but the owners were amazing, they recognised I had done everything I could and their children made a poster with pictures of the bunny, drawings they had done and thank you notes. Recognitions like this made all the difference for me. We are there to do the best for our patients and hopefully we get the best outcomes but even when we don't being its rewarding to be recognized for our effort and communication.
Top three tips for approaching your early days in your career?
Don't be afraid to ask for help, none of us know everything. You can absolutely say to a client that you want to discuss the case with a colleague or get a second opinion. 
Be kind – to yourself and others. Make sure you make time to take a break and decompress. Think about the successes you have had that day and try not to dwell on mistakes – we all make them it's important that we learn from them, discuss them with colleagues or friends but then try to leave them at that and move on. 
Find something outside of work that you enjoy – join some clubs, the gym, get walking or running, baking (this one will make you quite popular at work) anything you want to do!
Veterinary professionals are working hard to deliver their services during different times, so I know our team and others won't find it hard to find those who have gone over and above to be a fantastic vet. What a great way to put a spotlight on someone and let them know you have taken that step to nominated them. 
Nominations for Young Vet of the Year Award 2021 are open until 1 September. Submit your nomination online.
Contact our media office
(for press enquiries only)
Want to join BVA?
Get tailored news in your inbox and online, plus access to our journals, resources and support services, join the BVA.
Join Us Today