BVA Live marks one year countdown with £99 ticket offer
BVA Live, the first BVA standalone event for nine years, will debut at the NEC, Birmingham on 23-24 June 2022.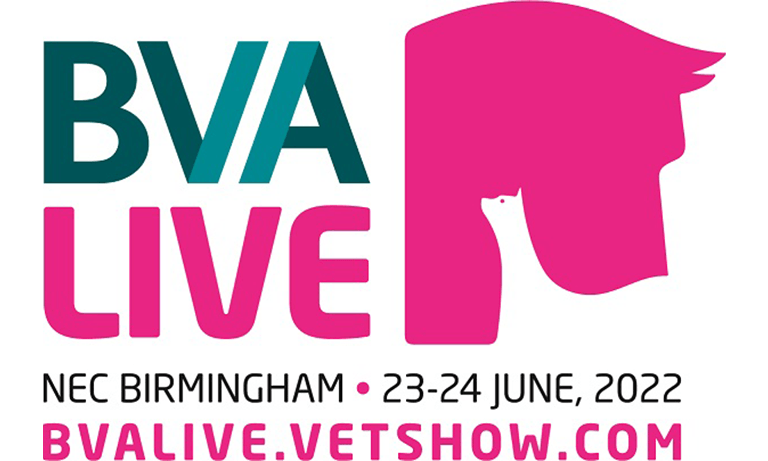 The British Veterinary Association (BVA), working with CloserStill Media, has kick-started the preparations for the postponed inaugural BVA Live, now scheduled for 23 – 24 June 2022, by offering the first 99 tickets sold for £99 +VAT, with BVA members getting a 15% discount and paying just £85 +VAT.  
BVA Live, the first BVA standalone event for nine years, will debut at the NEC, Birmingham on 23-24 June 2022. It will cater for 1,500 veterinary professionals and provide high-value, practical, clinical and non-clinical CPD, big issue debates, as well as showcasing key veterinary suppliers and vendors in the exhibition.
BVA Live will complement the London Vet Show, which will take place on 11-12 November this year, where BVA will continue to host its annual Congress, and a range of clinical and non-clinical CPD.  
Together, BVA, and CloserStill Media, organisers of the largest portfolio of veterinary events, have announced that the first 99 tickets released for BVA Live can be purchased for just £99 +VAT, with a further 15% off for BVA members, making it the lowest-rate CPD available. The sale starts 21 June and runs until midnight, 25 June or until the first 99 tickets have been claimed.  
Rob Chapman, MD of CloserStill's veterinary portfolio said:
"We launched the London Vet Show with £99 tickets back in 2009, and it feels right to do the same with the launch of BVA Live 2022 this week. Veterinary professionals all over the country need a boost and we hope that this promotion makes our new event even more accessible. Don't be fooled by the low-price tag either; BVA Live will follow the same key principles that have made the London Vet Show such a success - high-quality CPD, exhibition and networking opportunities that the veterinary community has come to know and love at our events." 
BVA President James Russell said:  
"I'm delighted to support the launch of the rescheduled BVA Live where the veterinary community can come together, outside of London, to develop and thrive through a programme of excellent CPD, delivered by world class speakers.
"Whilst we hope that we will be back to some form of normality next year, you can be reassured that as part of our planning, we will continually review and adhere to all government requirements and make sure the most rigorous safety measures will be in place to ensure the safety and comfort of all participants, speakers and exhibitors.
"This will be an opportunity for the veterinary profession to come together to tackle the big issues we face and to engage with BVA Officers, volunteers and staff in one central venue.  Our choice of the NEC, Birmingham, with its excellent direct road, rail and air links means that we can provide a greater regional offering to the veterinary profession."
Contact our media office
(for press enquiries only)
Want to join BVA?
Get tailored news in your inbox and online, plus access to our journals, resources and support services, join the BVA.
Join Us Today