BVA steps up lobbying on contact tracing
We're calling on the Health Secretary to adapt the NHS Test & Trace system to avoid the unnecessary closure of veterinary practices.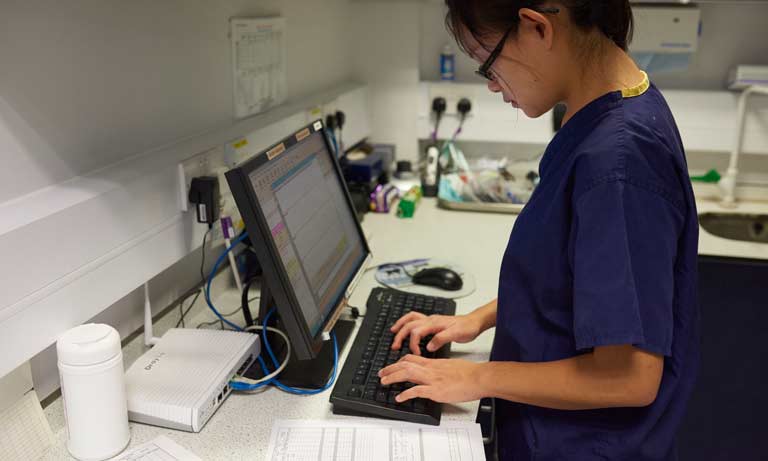 The British Veterinary Association (BVA) is calling on Health Secretary Matt Hancock to adapt the NHS Test & Trace system to avoid the unnecessary closure of veterinary practices.
In a letter to Mr Hancock, BVA asks for those in veterinary workplaces to be handled by tier 1 call handlers who are public health experts. This would allow for better risk assessments to take place and reduce the likelihood of veterinary teams needing to self-isolate unnecessarily.
BVA supports the contact tracing schemes across the UK as a vital tool in reducing the spread of Covid-19 but is worried about the impact of the schemes on veterinary practices, especially those in rural and remote areas.
The letter follows a virtual briefing for MPs and Peers in which BVA President Daniella Dos Santos also called on politicians to prioritise veterinary teams in the roll out of additional testing capacity, so that those who are self-isolating but not infected can get back to work quickly.
BVA has also contacted the Chief Veterinary Officers in Scotland, Wales and Northern Ireland to ask how contact tracing systems in the devolved nations will impact veterinary teams.
Commenting, BVA President Daniella Dos Santos said:
"We know that this has become the number one concern for members in clinical practice and in other veterinary workplaces such as research facilities.
"It is important that we all actively support the contact tracing programmes to reduce the spread of Covid-19. But we're asking government to recognise the potential impact on veterinary service provision.
"Our pragmatic asks could be the difference between a practice effectively having to shut down – potentially depriving a local area of vital veterinary services for two weeks – or being able to remain open, while still prioritising colleague and client safety."
Contact our media office
(for press enquiries only)
Want to join BVA?
Get tailored news in your inbox and online, plus access to our journals, resources and support services, join the BVA.
Join Us Today