From our President: Latest updates on Covid-19 for vets
Our President Daniella Dos Santos shares the latest on the Covid-19 situation, including 'business critical' and 'key worker' lobbying, legal and financial support for vets, and tips for social distancing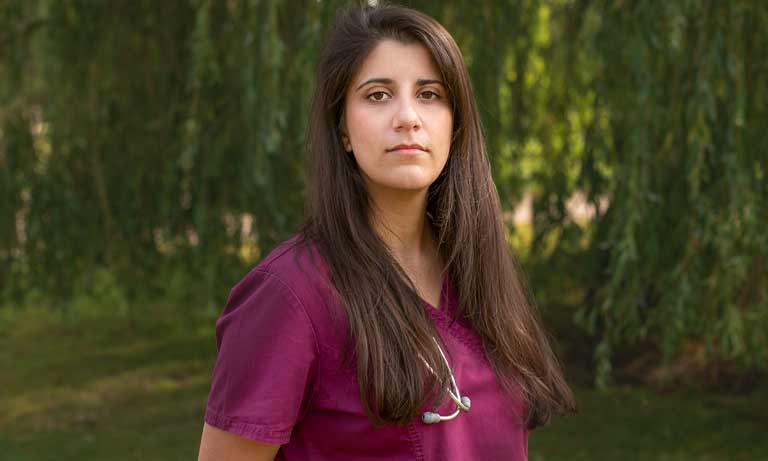 In difficult and ever-changing times, we're doing our utmost to support and champion the profession. It's vital that in this public health emergency our profession comes together, not only to support one another and protect animal health and welfare, but also to do our bit to slow the spread of this pandemic.
Business critical and key workers
We've written to the UK government and the devolved administrations to urge them to recognise veterinary surgeons and veterinary businesses as 'business critical' in the coming weeks and months. We would like to see all vets classified as 'key workers', in particular those working in roles that support the food industry from farm to fork and those working as Named Veterinary Surgeons.
Vets will be vital not only in maintaining food safety, animal welfare and public health, but in the months ahead vets will also play a fundamental role in ensuring the wellbeing of many members of the public. As many vulnerable people face being in social isolation – in some cases for months – their pets will play a vital role in their continued good mental health and wellbeing. Which is why it's essential that vets across the sectors can continue to work to ensure our food remains safe, and that animal welfare is not compromised.
Financial support
In conjunction with this, we've also strongly urged the UK government and the devolved administrations to extend financial packages, such as business rates relief, so that they are accessible to all veterinary businesses to enable them to continue providing their vital services for as long as possible.
I've been in touch with our legal helpline colleagues who are putting together some FAQs dealing with common concerns we're hearing from members. In the meantime, BVA members have 24/7 access to our free legal helpline for assistance.
Social distancing
Our profession also needs to do its bit in the current situation, and I would urge all members of the veterinary team to employ social distancing measures immediately. This means going beyond ensuring good hygiene practices. Practices should be advising clients where possible to wait outside or in their car. If they must wait in the waiting room, it should be with sufficient distance between clients.
Other ideas include: considering adopting a "one pet, one owner" policy for all consultations; removing all reading materials from the waiting room; and increasing the frequency of cleaning high-contact areas like light switches and door handles. Rotas, level of service provision, and opening hours may need be to be adjusted to accommodate staff shortages, and I would urge local practices to all work together and help one another in these difficult times.
Use of technology, such as video or telephone consultations for existing clients where appropriate, can help clients who are in isolation and offers an alternative mode of working from home, if at all possible, under government guidance.
With regard to medicines supply, the current advice is to maintain normal ordering patterns and we would urge practices to comply with this request to ensure continued supply of vital medication. We all have a role to play in making sure we minimise the risk of disease spread, while ensuring animal health and welfare is not compromised.
Working together
Today I hosted a specialist divisions' teleconference, also attended by the RCVS, to keep them up to date with the most recent information and hear about any sector-specific issues. We are all committed to working together in the tough times ahead.
BVA will be hosting a profession-wide webinar at 12pm on Sunday 22 March. This is open to non-members as well as veterinary nurses and other vet-led team members. Please keep a look out for the link shortly and, in the meantime, we are keeping our Covid-19 guidance page up to date with the latest information.
Please remember that Vetlife is available 24 hours a day online or 0303 040 2551, and Vet Support NI and Vet Support Scotland are there for you too.
Stay safe everyone, and remember we are stronger when we work together. #TeamVet #OneVeterinaryCommunity
Contact our media office
(for press enquiries only)
Want to join BVA?
Get tailored news in your inbox and online, plus access to our journals, resources and support services, join the BVA.
Join Us Today