Leading the race? BVA Congress to explore what role vets should play in tackling climate change
Climate change will top the agenda at this year's BVA Congress at the London Vet Show.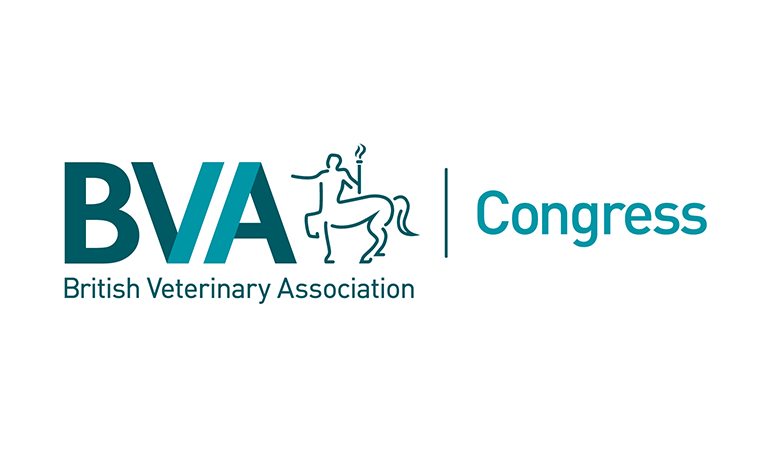 Climate change will top the agenda at this year's BVA Congress at the London Vet Show as the profession comes together to consider how we should be engaging in the race to zero. As the world's focus turns towards climate change, with the COP 26 UN Climate Change Conference taking place in Glasgow at the same time in November, BVA Congress will give vets the chance to join the debate.
With 79% of vets saying that they would like to play a more active role in the sustainability agenda, and as the climate crisis continues to hit the headlines, experts will consider what are the most impactful actions the profession can take to improve environmental sustainability. Congress sessions will also cover wider #GreenTeamVet topics, such as the One Health approach to parasiticides and the sustainability of pet ownership, while the much-anticipated Wooldridge speaker, to be announced shortly, will drill down into the science of climate change.
A number of Congress sessions will continue the discussion of how we can thoughtfully shape the profession's future, with stimulating presentations and panel discussions on issues such as diversity and inclusion, the challenges and opportunities of agriculture beyond Brexit and the role of vets in pandemics. There is also a strong showing for topical animal health and welfare issues, including a session looking at the rising demand for 'pandemic puppies', and welfare considerations arising from this.
The full two-day programme for BVA Congress – a highlight of the London Vet Show (11-12 November 2021) – has been unveiled today and includes:
Race to zero – the role of the veterinary profession in tackling climate change What are the most impactful actions vets can take to contribute to the Race to Zero, as well as the "low hanging fruit" that we should all be doing? Panellists Zoe Halfacree, David Black, Jen Gale, and Professor Malcolm Bennett will join the debate from different perspectives – clinical practice, agriculture, personal, and biodiversity.
Dogs in demand Fabian Rivers and Rowena Packer will be looking at the myriad health and welfare issues around the high demand for dogs from fertility clinics, to socialisation and abandonment.
Engaging meaningfully with issues of diversity and inclusion – moving beyond the question of why boys don't choose veterinary science Educational expert Professor Louise Archer will talk about the findings of the ASPIRES project on motivations and barriers in STEM education and careers.
Agriculture beyond Brexit A chance to really consider the challenges and opportunities of the changes to UK agriculture post-Brexit, including post-CAP funding and trade. Minette Batters and Jonathan Statham will lead the conversation from the perspective of farmers and vets.
What does 'civility saves lives' look like within veterinary practice? This innovative campaign from human medicine is changing current thinking on the true impact of workplace cultures. In this session campaign leaders Helen Martyn and Josie Catham will ask whether improving the way veterinary professionals are treated in the workplace could improve patient safety and outcomes.
Creating a better world for animals - 5 years of BVA's Animal Welfare Strategy Speaker Sean Wensley played a pivotal role in drafting the ambitious and ground-breaking BVA Animal Welfare Strategy. Five years on he'll explain how it was developed, reveal where it's had an impact and set out where there's more to do.
Launching the programme, BVA Junior Vice President Justine Shotton said:
"This year has held unprecedented challenges for every member of our profession and I'm sure I'm not alone in my excitement at the prospect of reconnecting with colleagues. BVA Congress provides a unique platform for delegates from every area of the veterinary world to come together to lift the lid and debate pressing issues such as our current and future roles in environmental sustainability, diversity within the profession, animal welfare and Brexit.
"This is an exceptional programme and I would encourage all vets to make room in their London Vet Show schedule to join these thought-provoking discussions. BVA Congress sessions are open to all London Vet Show attendees, not just BVA members, and they count towards CPD. After a year that has left many of us feeling isolated from our wider communities this is the perfect opportunity to find out more about the social and political environments we work in, learn from each other and jointly consider how we want to shape the future of our profession."
BVA Congress sits among an array of educational sessions from BVA and the RVC including the BVA Farm Animal stream, the BVA/BEVA Equine stream, the BVA Career Development stream and the RVC companion animal clinical streams. There is a total of 150+ hours of veterinary CPD to be gained from attending the show. BVA members can get access to the full BVA offering, as well as the usual London Vet Show programme, for 15% less than the lowest advertised price, using their BVA number.
Contact our media office
(for press enquiries only)
Want to join BVA?
Get tailored news in your inbox and online, plus access to our journals, resources and support services, join the BVA.
Join Us Today