Permanent solution to access of vet medicines in Northern Ireland must be found
In her first major speech as British Veterinary Association (BVA) President, Dr. Anna Judson last night raised concerns about the serious risk posed to public health and animal welfare if a permanent and sustainable solution is not found to ensure continued access to veterinary medicines in Northern Ireland beyond 2025.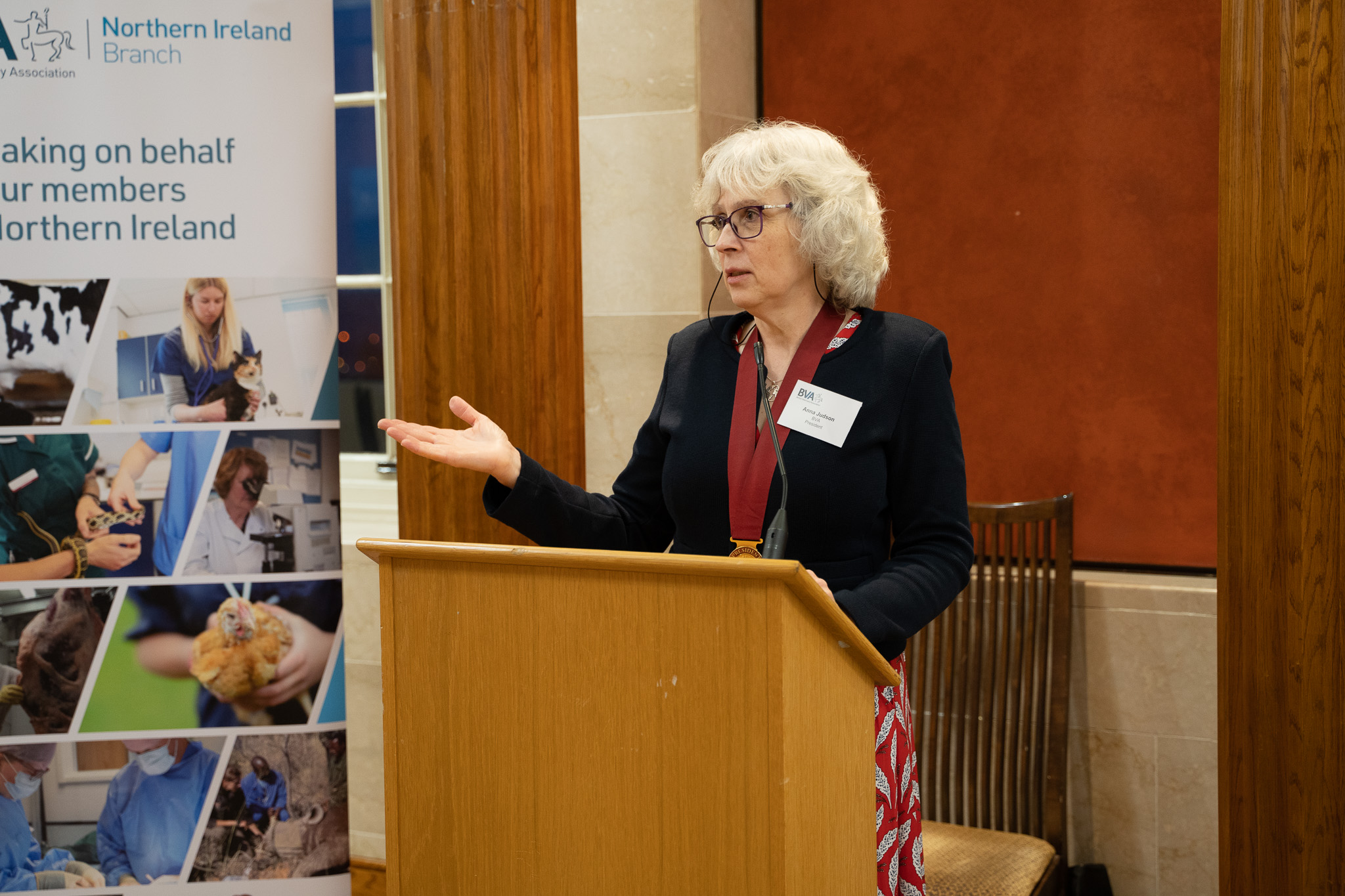 Speaking at BVA's 2023 annual Northern Ireland dinner in Stormont, Anna reminded attendees of the disastrous consequences should Northern Ireland lose access to 51% of vet medicines due to the Northern Ireland Protocol. Potential losses include salmonella and leptospirosis vaccines, both of which prevent diseases affecting animals and people, as well as flu and tetanus vaccines for horses and insulin for dogs and cats.
Anna praised the hard work by BVA's Northern Ireland Branch team, particularly that of Past President Mark Little, in securing a three-year grace period, meaning access to vet medicines continues under existing regulations until 2025. Although Anna welcomed the extension, BVA continues to lobby the UK Government and European Commission to prioritise the issue. Anna said: "It is absolutely vital that high standards of animal welfare and public health is protected. Finding a permanent solution must be a top priority ahead of the grace period expiration in 2025 to protect animal welfare and protect public health."
Anna highlighted the importance of ensuring animal health and welfare is central to the Department for Agriculture, Environment and Rural Affairs' new Future Farming Framework, which will directly and indirectly support the Department's primary policy priorities. BVA is urging collaboration between government, vets and industry to design a scheme that will ensure vet-farmer engagement, long-term improvement and maximise opportunities around animal health and welfare. Anna said: "Investment in animal health and biosecurity is also an investment in human and environmental health, and it contributes to the efficiency and sustainability of our food production systems and agricultural sector as a whole. It is vital that sufficient funding is allocated."
Anna pressed the great need for more accessible veterinary education in Northern Ireland. Being the only part of the UK without a dedicated vet school, this means that not only do potential Northern Ireland students move away to study, but many do not return after qualifying, having put down roots in other parts of the UK.
Anna said: "Tackling issues like this is very close to my heart: One way to do this is through the provision of inclusive veterinary education which helps to break down the economic, social and geographic barriers which may prevent students from entering the profession. There is also the need to address the ongoing workforce shortage and the provision of local veterinary education could play a key role in this."
Anna also spoke about how the Veterinary Surgeons Act 1966 is no longer fit for purpose, failing to recognise roles such as veterinary nurses and vet techs. She called for support as BVA continues to lobby the UK Government for legislative reform of the Veterinary Surgeons Act to bring about much needed UK-wide change. She said: "Veterinary nurses in my practice were highly qualified, experienced and important members of my team, and I find it incredible that this title isn't protected, and anyone can call themselves a vet nurse. This must be rectified."
Anna ended her speech by urging attendees to support BVA's lobbying and assist where possible. She emphasised the importance of ongoing engagement with the veterinary profession to ensure resolutions to these key issues are found.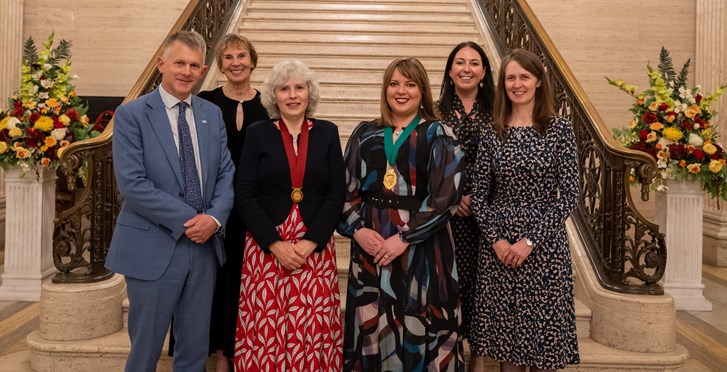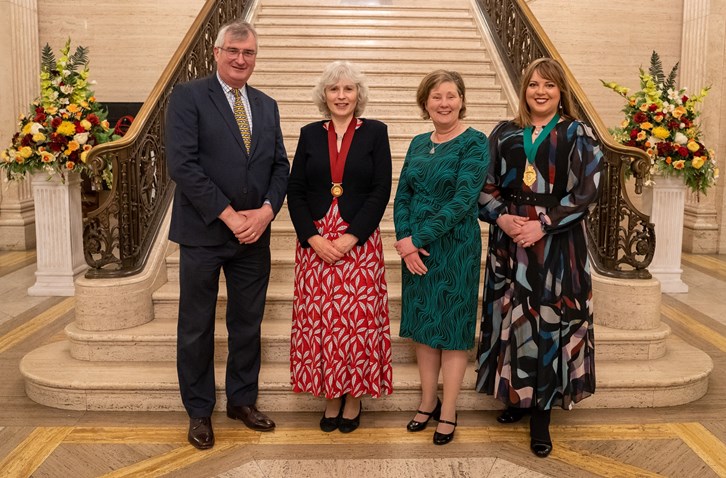 Contact our media office
(for press enquiries only)
Want to join BVA?
Get tailored news in your inbox and online, plus access to our journals, resources and support services, join the BVA.
Join Us Today