Vets urge pet owners to plan ahead of their 'Great British Petaway'
Anyone vacationing with their pets this summer is being advised to plan ahead to avoid overwhelming veterinary practices in popular UK holiday towns.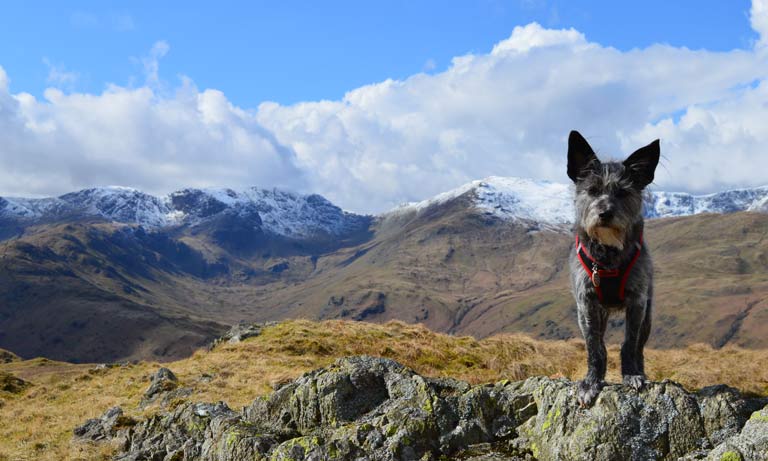 We are urging anyone vacationing with their pets this summer to plan ahead to avoid overwhelming veterinary practices in popular UK holiday towns. The advice comes amid reports that holiday hotspots across the UK are seeing record bookings in the run up to the easing of lockdown restrictions on 19 July and the start of the school holidays for many in that same week. The increase in pet ownership during the pandemic also means many more holidaymakers are likely to travel with their furry friends over the coming weeks.
We recommend that pet owners talk to their local vet about preventive healthcare before travelling, as some parts of the country may pose different health risks. It is also important to find out where the local vets are near to where you will be staying and their out of hours and emergency provisions.
We have issued a handy checklist to remind owners of the steps they should take before heading off on a holiday with their pets:
Make sure you have enough supplies of any medication your pets are taking.
Talk to your vet before travel to get your pet started on any preventive medications at the right time. Discuss the part of the country where you intend to travel so that your vet can identify specific health risks your pet may be exposed to there, such as ticks.
It may be hot where you are travelling. Talk to your vet about preventing heatstroke and how to recognise signs of the problem in your dog. Never leave dogs in cars on a warm day and take extra care when walking older dogs or flat-faced breeds such as French Bulldogs and Pugs, who are particularly susceptible to heatstroke. 
Identify a local vet in the area where you will be holidaying in case of an emergency and check their out of hours and emergency provisions. 
If your pet needs veterinary care while on holiday, always call ahead to the practice to get advice and respect the vet's decision in managing and treating the case.
BVA Senior Vice President Daniella Dos Santos said:
"We're hearing from vets in popular holiday hotspots that they are already busier than ever, and with lockdown restrictions easing and school holidays around the corner, summer breaks in the UK with pets are only expected to soar.
"Pets are a huge part of the family and so it's understandable that some owners will want to take them along on holiday, but it's important to plan in advance. Of course, emergencies may happen and vets will always be there for you and your pets, but with some preparation ahead of travel, you can help avoid overwhelming local veterinary practices in your destination as well as ensure peace of mind for you and top health for your pet."
Contact our media office
(for press enquiries only)
Want to join BVA?
Get tailored news in your inbox and online, plus access to our journals, resources and support services, join the BVA.
Join Us Today