Responsible use of antibiotics on sheep farms: application at farm level
01 Jan 2019
Lovatt, F., Duncan, J., Hinde, D.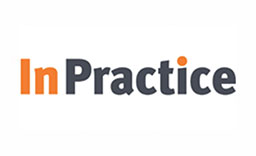 There is currently global concern over rising levels of antibiotic resistance among commensal and pathogenic bacteria in human and animal populations. Unless urgent action is taken by the medical and veterinary professions, it is thought that we will enter a postantibiotic era in which bacterial diseases that were readily treatable with antibiotics will kill once again. Consequently, antibiotic use in both the human and animal health industries has come under intense scrutiny. Long-held ideas and accepted behavioural norms have rightly been challenged. Progress in the agricultural industries has developed apace with the establishment of the Responsible Use of Medicines in Agriculture Alliance Targets Task Force in December 2016 and Defra's call for the implementation of sector-specific targets on the use of antibiotics. This article describes how veterinary surgeons and sheep farmers can work together to plan, prevent and protect against three specific disease management issues – infectious lameness, enzootic abortion of ewes and neonatal bacterial infections – by replacing, refining and reducing the use of antibiotics on farm, based on guidelines drawn up by the Sheep Veterinary Society.
You need to be a BVA member to continue reading this journals Login or join the BVA today.
LOGIN
JOIN US TODAY