Dealing with immune-mediated haematological diseases in dogs and cats 1. Haemolytic anaemia
01 Dec 2019
Whitley, N.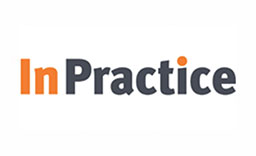 Background: Immune-mediated haemolytic anaemia (IMHA) is one of the more frequently encountered immune-mediated diseases and one of the more common causes of severe anaemia in dogs and cats. Autoimmunity typically occurs due to a combination of genetic risk factors and environmental influences. Several dog breeds are predisposed, notably American and English cocker spaniels, springer spaniels, Old English sheepdogs, poodles, Irish setters and dachshunds. Prevalence within a breed may vary with geography and breed line.
Aim of the article: This is the first article in a two-part series on immune-mediated haematological diseases in dogs and cats, and focuses on the diagnosis and management of IMHA. The second article, which will be published in the January/February 2020 issue of In Practice, will discuss immune-mediated thrombocytopenia (IMT) and Evans syndrome (combined IMHA and IMT).
You need to be a BVA member to continue reading this journals Login or join the BVA today.
LOGIN
JOIN US TODAY