Comments on: An elderly client is having difficulty managing her pets condition
01 Nov 2019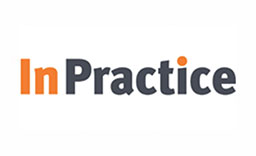 Poll

Last month we asked: What would you do if an elderly client, whose cat is displaying clinical signs of polydipsia, polyuria and vomiting, is having difficulty managing her pets condition?

4% said they would reiterate the importance of diagnostic testing

67% said they would prescribe symptomatic treatment

28% said they would advise transferring ownership to someone better able to manage the cats condition

7% said they would advise euthanasia

Vote in this month's poll at: twitter.com/Vet_Record

*15 respondents
Reader comments: an elderly client is having difficulty managing her pets condition

An elderly client brings in her 10-year-old cat, Holly, who is experiencing polydipsia and polyuria. Holly vomits during the consultation and appears lethargic. You recommend performing blood and urine tests to check for renal function and to rule out any metabolic or endocrine disorders. The client then raises her concern that, due to her age, caring...
You need to be a BVA member to continue reading this journals Login or join the BVA today.
LOGIN
JOIN US TODAY