Providing fluid therapy to equine colic patients. Part 1
01 Nov 2019
Auckburally, A., Petruccione, I., Voss, S.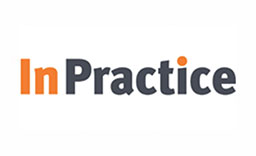 Background: Fluid therapy is a life-saving measure, which is fundamental in managing horses with colic. It is essential for the clinician to be familiar with the available options when devising a fluid plan, so that it is both beneficial to the patient and financially viable for the owner. Underpinning this is an understanding of basic physiology associated with body fluid compartments and an awareness of the potential adverse effects of fluid therapy.
Aim of the article: This article, the first in a two-part series, discusses basic physiological concepts of body fluids, available fluid types and the practicalities of administration in the adult horse. The second part, covering clinical aspects of fluid therapy in adult horses with colic and some of the controversies surrounding fluid rates, fluid types and the management of metabolic acidosis, will be published in a subsequent issue of In Practice
You need to be a BVA member to continue reading this journals Login or join the BVA today.
LOGIN
JOIN US TODAY