Update on caseous lymphadenitis in sheep
01 Mar 2020
Gascoigne, E., Ogden, N., Lovatt, F., Davies, P.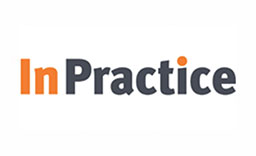 Background: Caseous lymphadenitis (CLA), caused by the gram-positive bacteria Corynebacterium pseudotuberculosis, has been present in Great Britain since the 1980s and is now considered endemic. CLA is considered to be an iceberg disease; that is, it is a production-limiting disease, characterised by slow insidious onset, that has production-limiting effects in a larger proportion of the flock than is exhibiting clinical signs at any given point in time.
Aim of the article: The disease has been previously reviewed in In Practice (Baird 2003). In this article we consider updates in our understanding of the pathology, risk factors for flocks and the challenges of initiating control where the cost of the disease is still relatively unquantified.
You need to be a BVA member to continue reading this journals Login or join the BVA today.
LOGIN
JOIN US TODAY