Johnes disease in dairy herds 2. Effective control using the National Johnes Management Plan
01 Apr 2020
Orpin, P., Sibley, D., Bond, K.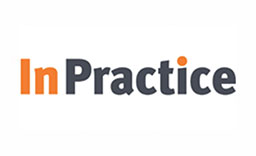 Background: The major focus of the National Johne's Management Plan is to secure engagement, enthusiasm and compliance with robust Johne's disease control. The primary method of control depends largely on husbandry to block direct and indirect transmission from infectious animals to animals and environments where susceptible youngstock are reared.
Aim of the article: This article, the second in a two-part series, describes how to control Johne's disease (JD) effectively using the National Johne's Management Plan (NJMP). The first article in this series, which was published in the January/February issue of In Practice (Orpin and others 2020), provided information on JD and the NJMP, giving an understanding of the disease in terms of the importance and economics of its control in dairy herds, and its transmission routes.
You need to be a BVA member to continue reading this journals Login or join the BVA today.
LOGIN
JOIN US TODAY