Comments on: dealing with the client who wishes to take their ferret suffering from hyperadrenocorticism home to die naturally
01 Jul 2020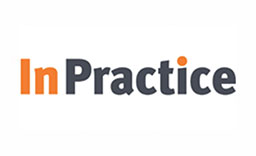 The dilemma

A 12-year-old female ferret – Snow – has been booked in for collapse and possible euthanasia. The patient has a long history of hyperadrenocorticism and has relapsed after a previous deslorelin injection. For the past few days she has been mainly sleeping and is bradycardic and hypopneic on presentation. Upon arrival, the client requests delaying euthanasia so that they can spend more time with Snow and possibly let her die naturally at home. What should you do?

(IP, June 2020, vol 42, pp 309-310)
The initial consideration of delayed euthanasia is tough to navigate. I think there are three primary considerations; the welfare of the patient, the human-animal bond, and the owner's autonomy.
Snow's welfare must come first and foremost. By providing the owner with a realistic view of the situation, it can help them to make the right decision for their pet; in this...
You need to be a BVA member to continue reading this journals Login or join the BVA today.
LOGIN
JOIN US TODAY