Treating canine pyoderma with topical antibacterial therapy
01 Jul 2020
Frosini, S.-M., Loeffler, A.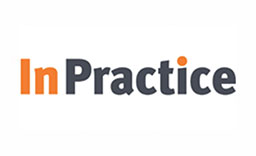 Background: The historical concept that topical treatments have to 'sting, stain and stink' in order to be effective has long been overhauled. A broad range of topical antibacterial products is now available, some as prescription-only medicines following efficacy and safety studies, others are accessible to owners without prescription and marketed as antibacterial. Now, with the emergence of multidrug-resistant bacteria to systemic therapies, the role of topical therapy has changed from supportive to mainstay in many infections. However, the outcome of topical therapy relies heavily on owner and patient compliance, and engaging owners in the process can be time-consuming and challenging for veterinary practitioners.
Aim of the article: This article summarises the latest evidence relating to topical antibacterial treatments for canine pyoderma, provides practical tips on how to maximise treatment success, and highlights where topical therapy can replace systemic antibiotics to support good antimicrobial stewardship.
You need to be a BVA member to continue reading this journals Login or join the BVA today.
LOGIN
JOIN US TODAY