Anaemia in a llama (Lama glama): treatment, regeneration and differential diagnoses
10 Sep 2018
Wagener, M. G., Grimm, L. M., Ganter, M.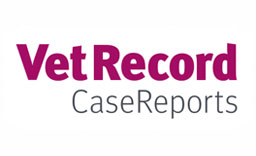 Anaemia is a common finding in South American camelids presented to the veterinary clinic. This report describes the case of a llama presented with general weakness and pale conjunctives, displaying severe anaemia with a Packed Cell Volume (PCV) of 6 per cent and suffering from haemonchosis. The animal was presented in lateral recumbency before being treated with whole blood transfusion. After administering a total volume of 850-ml blood, the clinical condition improved remarkably. Regeneration of the haematological parameters required several weeks, PCV increased from 6 per cent on day 0 to 23 per cent on day 28.
You need to be a BVA member to continue reading this journals Login or join the BVA today.
LOGIN
JOIN US TODAY