Colonic lymphoma causing colo-colonic intussusception and chronic intestinal obstruction in a four-year-old German shepherd dog
29 Aug 2018
DiGiovanni, L., Selmic, L. E., Cray, M., Zamprogno, H.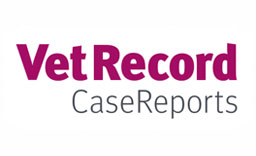 Gastrointestinal lymphoma accounts for approximately 7 per cent of all canine lymphomas. It is typically associated with a poor prognosis when localised to the gastrointestinal tract. This case report describes a four-year 10-month-old, male intact German shepherd dog that experienced complications relating to the presence of colonic lymphoma lesion with colo-colonic intussusception and chronic gastrointestinal obstruction, leading to severe distention and enlargement of the proximal small intestine. Surgery was performed and this dog recovered well from surgery. The colonic mass was completely excised along with a grossly abnormal appearing colonic lymph node. Postoperatively, a multidrug chemotherapy protocol was administered with success. This case demonstrates a good outcome with surgery to remove a colonic lymphoma lesion that was causing obstruction followed by adjuvant multidrug chemotherapy.
You need to be a BVA member to continue reading this journals Login or join the BVA today.
LOGIN
JOIN US TODAY