CT used in the diagnosis of a cisterna chyli obstruction
06 Aug 2018
DiGiovanni, L. C., Selmic, L. E., Cray, M. T., Brunswick, R., Griffin, L.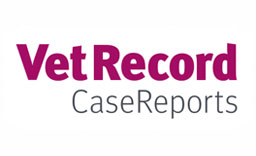 Chyloperitoneum is an uncommon condition reported in cats and dogs. It is often secondary to processes such as neoplasia and therefore is associated with a grave prognosis. Diagnosis of the underlying disease process can be attempted through the use of diagnostic imaging techniques. In this case report, a five-year-old male castrated domestic longhair cat presented with a distended abdomen secondary to a chyloperitoneum. A CT was performed and identified a right perirenal mass that was concerning for neoplasia. Surgical treatment was recommended, but the owner elected for humane euthanasia due to financial constraints. A necropsy was performed, and gross findings included the presence of a perirenal dilated, tortuous, lymphatic duct. On microscopic examination with immunohistochemistry, specifically staining for CD31, the mass was diagnosed as hemangiosarcoma. It is suspected that the mass was causing obstruction to the flow of the lymphatic system resulting in a chyloperitoneum.
You need to be a BVA member to continue reading this journals Login or join the BVA today.
LOGIN
JOIN US TODAY