Hypoadrenocorticism in two cats successfully treated with desoxycorticosterone pivalate
26 Sep 2018
Reimann, F., Siol, S., Schlüter, C., Neiger, R.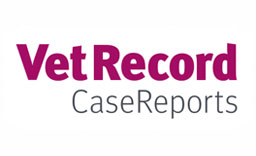 Two cats were presented with lethargy and anorexia. Clinically, the cats showed hypothermia and dehydration. Blood examination in both cats showed hyponatraemia, hyperkalaemia and additionally azotaemia in case 1 and hypercalcaemia in case 2. In both cats, an adrenocorticotropic hormone (ACTH) stimulation test showed an insufficient stimulation of the adrenal glands. In case 1, markedly elevated endogenous ACTH was additionally measured. Both cats were successfully treated with a combination of desoxycorticosterone pivalate (DOCP) and prednisolone (0.15 mg/kg daily). Case 1 received a final concentration of 2.6 mg/kg DOCP every 30 days, while case 2 was successfully managed with 2.2 mg/kg every 28 days. These rare cases of feline hypoadrenocorticism demonstrate that DOCP can be used similarly as in dogs.
You need to be a BVA member to continue reading this journals Login or join the BVA today.
LOGIN
JOIN US TODAY