Idiopathic splenomegaly: a previously unrecognised cause of anaemia and thrombocytopenia in a dog
06 Jul 2018
Kelly, D., Craig, A., Juvet, F.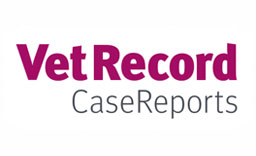 Summary
A nine-year-old female neutered Old English sheepdog was referred for investigation and treatment of moderate, non-regenerative anaemia and thrombocytopenia. Aside from the aforementioned changes on complete blood count (CBC), the only abnormality found during diagnostic investigation was marked, generalised splenomegaly. A cause for the anaemia, thrombocytopenia and splenomegaly was not found following initial investigation. Splenectomy was performed and histopathological analysis showed marked, diffuse, subacute-chronic congestion and intraparenchymal haemorrhage. There was no evidence of neoplastic change. The splenic vasculature appeared normal during coeliotomy and torsion was not present. The findings of anaemia and thrombocytopenia, along with the histopathological changes found in the spleen, are similar to those found in people diagnosed with idiopathic splenomegaly. The dog recovered well from anaesthesia and was discharged the following day. Repeat CBCs over 12 months postsurgery showed results within normal limits, and no clinical signs had been reported by the owners.
You need to be a BVA member to continue reading this journals Login or join the BVA today.
LOGIN
JOIN US TODAY