Lung lobe torsion in adult and juvenile pugs
16 Jul 2018
Holmes, A. C., Tivers, M., Humm, K., Adamantos, S.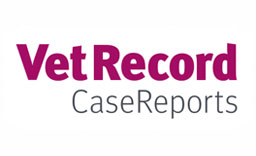 Summary
This cases series of 13 pugs with lung lobe torsion (LLT) is the largest case series of pugs in the literature and the first to compare dogs presenting before and after 12 months of age. Similar to previous case series, the median age of pugs with LLT was 17 months; however six dogs were under 12 months of age (3 of 13 were 11–13 weeks at presentation). There were no differences between the dogs that presented younger or older than 12 months old with respect to sex, neuter status, lung lobe affected, duration and nature of clinical signs, time alive after discharge, and complications. The juvenile onset may suggest that some dogs are inherently at risk of LLT. This is intriguing and important as LLT may not be an intuitive diagnosis in a juvenile brachycephalic animal, and practitioners should be aware of this unusual presentation.
You need to be a BVA member to continue reading this journals Login or join the BVA today.
LOGIN
JOIN US TODAY