Orchitis and balanoposthitis in a dog with Leptospira interrogans serovar Canicola in Southern California
10 Aug 2018
Bonaparte, A., Page, C., Beeler, E.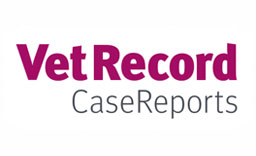 Leptospirosis is a disease caused by bacteria Leptospira. It can infect multiple species of mammals, including humans, dogs, rats, mice, raccoons, skunks, opossums, cows and pigs. Once infected, mammals may present with a variety of clinical manifestations. While the classical presentation of the disease is easily recognised by experienced clinicians practising in endemic regions, atypical systemic manifestations can be missed. In this case report, we describe the atypical manifestations of orchitis and balanoposthitis in a five-year-old male intact dog from Los Angeles County, California with confirmed leptospirosis. The dog was infected with serovar Canicola, which is uncommon for this region. Awareness of these atypical manifestations would hopefully guide clinicians towards early diagnosis.
You need to be a BVA member to continue reading this journals Login or join the BVA today.
LOGIN
JOIN US TODAY