Pericardial effusion and congestive heart failure in a horse with multicentric lymphoma
17 Jul 2018
Hargreaves, L., Gosling, L., Dixon, J. J.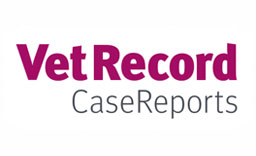 A 20-year-old Warmblood mare was evaluated for acute-onset tachycardia and a one-week history of lethargy and ventral oedema. Haematology revealed leucocytosis with neutrophilia. Ultrasonographic examination revealed pericardial effusion and cardiac tamponade consistent with right-sided congestive heart failure. Abdominal ultrasonography demonstrated loss of definition of the right kidney and a structure adjacent to the kidney suggestive of a renal neoplasm. A tentative antemortem diagnosis of multicentric neoplasia, most likely lymphoma, was made. The horse was subjected to euthanasia due to a grave prognosis. Postmortem examination and histological evaluation were consistent with lymphoma, including infiltration of the cardiac muscle with neoplastic cells. Although lymphoma has been reported to affect the heart, congestive heart failure due to cardiac and pericardial neoplastic infiltration has not been previously reported as the presenting complaint. This case report describes the diagnostic approach to pericardial effusion and congestive heart failure in a mare with lymphoma.
You need to be a BVA member to continue reading this journals Login or join the BVA today.
LOGIN
JOIN US TODAY