Prevalence of gastrointestinal parasites in a yak herd in Nepal
29 Aug 2018
Angell, J. W., Graham-Brown, J., Singh, U. M., Joshi, B. R.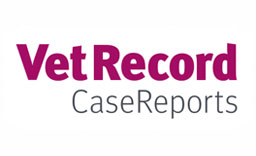 Current information on the domestic yak (Poephagus grunniens or Bos grunniens) in the Himalayan agroecological zone in Nepal is limited. Despite their isolation, yak may contact other domestic livestock particularly during the winter when they are at lower altitudes and as such they may be exposed to infectious disease. Faeces from 50 adult yak from a herd of 123 adults and 27 calves in the Kaski region of the Nepali Himalaya were analysed for the presence of gastrointestinal parasites using standard flotation and sedimentation methods. In this herd, 18 per cent (95% CI 9% to 31%) of the samples showed evidence of nematode infection, with trichostrongyle and Nematodirus/Marshallagia species eggs being detected. No trematode eggs were detected in any samples, and no Galba species or other snails were found in the environment. The herd appeared healthy with low intestinal parasitic burdens. Our findings may indicate Nematodirus/Marshallagia species infection to be exclusive to yak in this region.
You need to be a BVA member to continue reading this journals Login or join the BVA today.
LOGIN
JOIN US TODAY