Repeated hyperkalaemia during two separate episodes of general anaesthesia in a nine-year-old, female neutered greyhound
05 Sep 2018
McFadzean, W., Macfarlane, P., Khenissi, L., Murrell, J. C.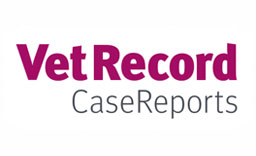 There is an increasing awareness of the development of hyperkalaemia during anaesthesia in otherwise healthy veterinary patients. In the human literature 63 per cent of in-hospital hyperkalaemic episodes are associated with drug administration. Anecdotal veterinary reports have suggested that a genetic component may also play a role, with greyhounds seemingly more susceptible to the development of hyperkalaemia under anaesthesia. This case report identifies the repeated development of hyperkalaemia, and its treatment, during two separate episodes of general anaesthesia in a nine-year-old, female neutered greyhound. The first episode of hyperkalaemia (7.89 mmol/l) was identified due to bradycardia and second-degree atrioventricular block on electrocardiogram. Treatment was with intravenous calcium gluconate, insulin, glucose and fluid therapy. The second episode (6.60 mmol/l) was associated with spiked T-waves, and treatment was with insulin and glucose infusions to allow completion of the anaesthetic and surgery. Possible causes and treatments are discussed, and the need for reporting of such cases is highlighted.
You need to be a BVA member to continue reading this journals Login or join the BVA today.
LOGIN
JOIN US TODAY