Resolution of iatrogenic calcinosis cutis in a dog through topical application of DMSO
26 Sep 2018
Tolon, J. M. C., Jimenez, J. J. E., Irizar, I. G., Trasobares, P. C.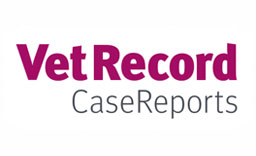 A dog with calcinosis cutis was treated by topical dimethyl sulfoxide (DMSO) administration, reaching a complete involution of symptoms. DMSO is well-known for its transdermal penetration and anti-inflammatory capacity. For this reason, DMSO is proposed as a topical treatment for the management of calcinosis cutis in dogs. The authors present the clinical case of a dog with seropositive leishmaniosis and secondary immune-mediated haemolytic anaemia who was affected by intense dermatopathia on the dorsal area, diagnosed by a biopsy as calcinosis cutis. Injuries were described as necrotising ulcerative dermatitis. Currently, there are no specific treatments for its cure. The topical application of DMSO every other day was used as a unique treatment, and the use of other treatments like antibiotics or anti-inflammatory therapy was not necessary. Treating calcinosis cutis via a topical wash with DMSO every other day was effective for the symptoms of calcinosis cutis.
You need to be a BVA member to continue reading this journals Login or join the BVA today.
LOGIN
JOIN US TODAY