Seizure-like activity after gadolinium administration in an anaesthetised foal undergoing magnetic resonance imaging
25 Jul 2018
Argano, M., Hewetson, M., Kiviranta, A.-M., Larenza Menzies, M. P.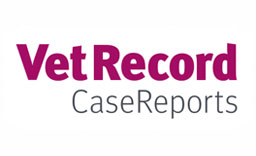 The use of MRI has been recently increasing in veterinary patients, and this modality has been adapted for use in large animals with the concurrent use of gadolinium-based contrast media. Possible adverse reactions to its administration have been described in human and veterinary medicine, but there are no reports in foals. This case report describes the occurrence of seizure-like activity following administration of gadolinium to a 1.5-month old Finnish warmblood foal that was admitted for an MRI scan and cerebral spinal fluid collection. After the administration of contrast media, severe muscle twitching was observed. Prompt intervention, facilitated by constant patient monitoring and administration of propofol and diazepam, resulted in the control of the seizure and a favourable outcome. Since no alterations were found during the diagnostic investigation, it was suspected that the seizure-like activity might have been an adverse reaction to the contrast medium.
You need to be a BVA member to continue reading this journals Login or join the BVA today.
LOGIN
JOIN US TODAY