Axis dorsal laminotomy in dogs: a retrospective analysis of 10 cases
11 Oct 2018
Barker, D. A., Palus, V., Eminaga, S., Cherubini, G. B.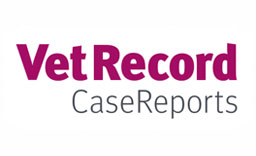 The aims of this study were to describe the surgical procedure, and procedure-related postoperative outcomes after dorsal axis laminotomy. Ten client-owned dogs with neurological signs due to pathology within the vertebral canal at the level of the axis were reviewed (2009–2018). Patients underwent dorsal laminotomy using a modification of the originally described technique. The axis dorsal lamina was repositioned and secured using absorbable suture material. Eight dogs had improved neurological function; one dog had static function while one dog was euthanased secondary to proposed persistence of the primary myelopathy. Postoperative radiographs confirmed maintained anatomic reduction and early bone healing in two dogs, one-year postoperative radiographs and one-month and two-year postoperative CT confirmed osteosynthesis in one dog each. Medium/long-term (4–82 months) follow-up was reported in seven dogs. Mortality in this case series was 10 per cent. Delayed union of the laminotomy flap is a complication associated with this technique.
You need to be a BVA member to continue reading this journals Login or join the BVA today.
LOGIN
JOIN US TODAY