Buttress plating of a Salter-Harris type III distal radial physeal fracture in a miniature dachshund
01 Nov 2018
Labrador, J., Witte, P. G.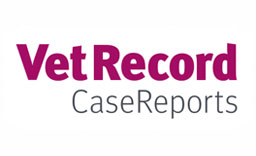 A Salter-Harris type III left distal radial physeal fracture in a miniature dachshund was stabilised using a medially applied 1.5-mm veterinary cuttable plate in buttress fashion and seven 1.5-mm cortical screws. Lameness resolved following surgery and the outcome was optimal, with long-term follow-up including veterinary examination and radiography 18 months following surgery revealing no lameness, no muscle atrophy, symmetrical carpal range of motion and no evidence of implant-related complications or carpal periarticular new bone formation. There are few reports in the veterinary literature of Salter-Harris type III fractures and, besides humeral condylar fracture repair, few reports of true buttress plating.
You need to be a BVA member to continue reading this journals Login or join the BVA today.
LOGIN
JOIN US TODAY