Low-dose intravenous lipid emulsion as a safe treatment for lipophilic intoxications in five cats
14 Oct 2018
Pelizzola, M., Mattavelli, C., Troia, R., Murgia, E., Giunti, M.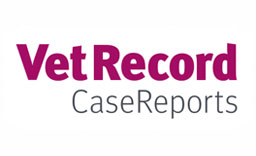 The use of a low-dose infusion of intravenous lipid emulsion (ILE) in five young cats presented with acute neurotoxicity is reported. Suspected toxic compounds were permethrin (three, dermal), fipronil/eprinomectin/praziquantel (one, oral) and milbemycin (one, oral). Cats presented with acute onset of generalised tremors of variable severity. Initial treatment included toxin decontamination whenever possible, and control of neurological signs by administration of benzodiazepine and eventually a continuous rate infusion of propofol. Due to persisting clinical signs, a low-dose ILE therapy was additionally given. Discontinuation of treatment, once a resolution of neurological signs was achieved, ranged between two and nine hours from hospital admission. All the cats fully recovered and were discharged within 18–92 hours. No side effects were noticed and follow-up was normal. The authors report the use of a low-dose infusion of ILE as an adjunctive and safe treatment for the management of lipophilic intoxications in cats.
You need to be a BVA member to continue reading this journals Login or join the BVA today.
LOGIN
JOIN US TODAY