Neurological signs due to hypoadrenocorticism in two dogs
30 Dec 2018
Santifort, K. M., Kooistra, H. S., Mandigers, P. J.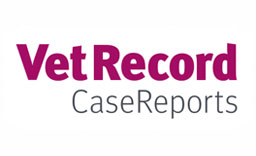 Primary hypoadrenocorticism, also known as Addison's disease and nicknamed 'the great pretender', is a rare disease in dogs and has been sporadically documented in cats. Documented cases of confirmed hypoadrenocorticism as a cause of neurological signs are limited. This report describes two cases of hypoadrenocorticism primarily referred for neurological signs. In case 1, neurological signs consisted of generalised neuromuscular weakness/paresis. The very noticeable tetraparesis (paraparesis most apparent) in case 2 is an example of the generalised paresis that may be a consequence of hypoadrenocorticism. Both cases responded to treatment for hypoadrenocorticism with resolution of neurological signs. In conclusion, hypoadrenocorticism should be considered a differential diagnosis for dogs presented with neurological signs of (generalised neuromuscular) weakness/paresis (manifesting as a 'wobbly gait' which is easily confused with ataxia), especially when signs are long-standing or vaguely defined.
You need to be a BVA member to continue reading this journals Login or join the BVA today.
LOGIN
JOIN US TODAY