Suspected exaggerated reaction to dopamine infusion in a cat with increased intracranial pressure
24 Oct 2018
Pascal, M., Kaartinen, J.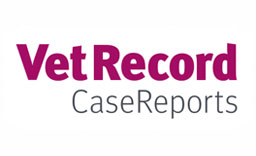 An 11-year 8-month-old, male, neutered domestic shorthair cat was presented for investigation of progressive right vestibular signs following recent ear canal surgery. The investigations showed otitis media/interna, intracranial empyema and cerebellar abscesses resulting in increased intracranial pressure and herniation of the cerebellum through the foramen magnum. During anaesthesia for ventral bulla osteotomy and total ear canal ablation, the cat developed episodes of hypotension followed by severe hypertension and tachycardia after administration of dopamine infusion. Surgery was completed and the patient recovered uneventfully. This report illustrates the challenging management of anaesthesia in a patient with intracranial pathology.
You need to be a BVA member to continue reading this journals Login or join the BVA today.
LOGIN
JOIN US TODAY