Utility of radiopaque urinary catheter placement before computed tomographic examination in two dogs with multiple pelvic fractures
18 Oct 2018
Davies, D., Martin, S., Hoey, S. E.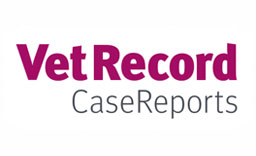 Pelvic fractures are a common sequel to traumatic injuries in dogs, often caused by vehicular collisions. Urethral injury is a recognised complication of pelvic trauma. Retrograde positive contrast urethrography is frequently used to evaluate the urethra, which can easily be performed in a primary care setting during initial diagnostic investigation. Patients with complex pelvic fractures are regularly referred for specialist surgical treatment where they may undergo preoperative CT examination. The authors describe the utility of preplacing a radiopaque urinary catheter in two patients with multiple pelvic fractures before CT examination in order to aid clear delineation of urethral location. The placement of a hyperattenuating indwelling urinary catheter before CT examination in both dogs with multiple pelvic fractures significantly aided identification of urethral location, which influenced surgical planning and aided patient management.
You need to be a BVA member to continue reading this journals Login or join the BVA today.
LOGIN
JOIN US TODAY