Vertebral angiomatosis recurrence in a 14-month-old Maine Coon cat
30 Dec 2018
Belluzzi, E., Caraty, J., Vincken, G., Esmans, M., Bongartz, A.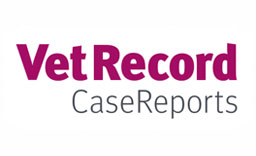 Vertebral angiomatosis in cats is a rare locally aggressive benign tumor-like lesion that has been reported to have a good prognosis if surgically treated. This case reports a 14-month-old Maine Coon cat, who had a successful surgery for vertebral angiomatosis at the age of seven months, and represented with hindlimb ambulatory paraparesis seven months after the surgery. The CT scan confirmed the recurrence of vertebral angiomatosis, seven months postsurgery, showing more aggressive characteristics than the initial lesion and a poorer prognosis.
You need to be a BVA member to continue reading this journals Login or join the BVA today.
LOGIN
JOIN US TODAY