Anaplastic meningioma in a Tasmanian devil (Sarcophilus harrisii)
15 Feb 2019
Elbert, J., Peck, S., Hayes, D., Taylor, J., Smith, J.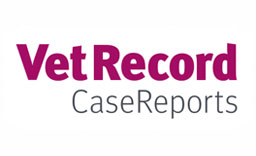 A seven-year-old male captive Tasmanian devil was euthanased after presenting with hindlimb ataxia and generalised muscle wasting. On necropsy, an irregular, cream-coloured, firm, 1 cm mass was detected on the dorsal surface of the left olfactory bulb. The mass was composed of pleomorphic neoplastic cells arranged in nests and lobules with occasional pseudorosette formation, and evinced invasion of underlying neural parenchyma. By immunohistochemistry, neoplastic cells were strongly positive for vimentin and cytokeratin AE1/AE3, variably positive for S-100 and neuron-specific enolase, and negative for calretinin, chromogranin A, synaptophysin, glial fibrillar acidic protein and neurofilament protein. Periodic acid-Schiff and Grimelius stains were also negative. Based on histopathological and immunohistochemical findings, the neoplasm was classified as an anaplastic meningioma.
You need to be a BVA member to continue reading this journals Login or join the BVA today.
LOGIN
JOIN US TODAY