Articular type II Monteggia fracture with concurrent humeroulnar luxation in a Bengal cat
06 Feb 2019
Fernandez-Sanchez, A., Calvo, I., Farrell, M.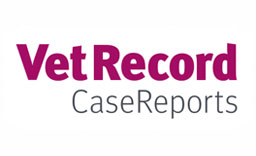 A seven-month-old Bengal cat presented with a fracture of the ulna trochlear notch with concurrent caudal luxation of the radial head and humeroulnar luxation. Open reduction and internal fixation was performed using a lateral 2.0-mm locking compression plate to repair the ulna fracture and circumferential sutures passed through bone tunnels to treat the humeroulnar instability. Uncomplicated healing occurred and the cat regained normal elbow range of motion without any recurrence of lameness.
You need to be a BVA member to continue reading this journals Login or join the BVA today.
LOGIN
JOIN US TODAY