Cache Valley virus as a cause of fetal abnormalities in a litter of three Boer kids
08 Mar 2019
Harvey, J., Smith, J., Jackson, N., Kreuder, A., Dohlman, T., Smith, J.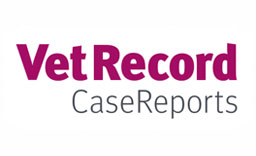 A 10-month-old Boer doe presented for dystocia. On caesarean section, three non-viable fetuses, with multiple developmental abnormalities, including hydranencephaly were recovered. Subsequent testing demonstrated the presence of Cache Valley virus in the doe, kids and herdmates. Preventive efforts of insect control and delaying the breeding season to correspond to decreased insect activity resulted in no additional abnormalities in the herd over the two years after the presentation of this case.
You need to be a BVA member to continue reading this journals Login or join the BVA today.
LOGIN
JOIN US TODAY