Dexmedetomidine infusion as perioperative adjuvant in a dog undergoing craniotomy
07 Feb 2019
Tayari, H., Bell, A.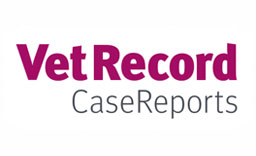 A 10-year-old castrated boxer with behavioural change due to a cerebellar meningioma was presented for intracranial surgery. As intracranial structures are virtually incompressible, any volume-occupying lesions such as meningiomas might raise intracranial pressure compromising cerebral perfusion. To avoid severe neuronal damage, maintaining and optimising the delicate balance between intracranial pressure and perfusion is mandatory. Dexmedetomidine, an α2-adrenoreceptor agonist, is gaining consensus in human neuroanaesthesia as an adjuvant in patients undergoing craniotomy. Unlike short-acting opioids, dexmedetomidine does not cause respiratory depression while having analgesic and neuroprotective properties; it provides a significant reduction of perioperative volatile anaesthetic and opioid requirements ensuring haemodynamic stability and smooth recoveries. Due to this dog's aggressive behaviour and a shortage of remifentanil, dexmedetomidine infusion was chosen as part of the perioperative management of this patient.
You need to be a BVA member to continue reading this journals Login or join the BVA today.
LOGIN
JOIN US TODAY