Electrochemotherapy as treatment for generalised squamous cell carcinoma in a dog
25 Feb 2019
Boncea, A. M., Cristea, A., Bourdeau, P.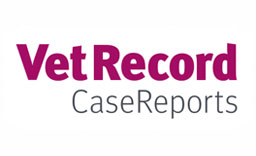 Canine squamous cell carcinoma (cSCC) is the second most common cutaneous neoplasm in dogs. Treatment options are limited. Electrochemotherapy (ECT) has been proposed as an alternative treatment for many types of tumours. To describe the use of ECT as treatment for generalised cSCC. An adult dog (four years old) was diagnosed with generalised cSCC. There were 24 tumours with the size range of 0.3–3 cm. The biopsy revealed an infiltrate rich in epithelial squamous cells, associated with pyogranulomatous inflammation. ECT was elected as treatment of choice. Cisplatin was injected intratumorously. After five minutes, the electric pulses were applied. The complete tumour regression was noted four weeks after. The dog was still in complete remission, 20 months later. This is the first case reporting a complete long-term remission using ECT for generalised cSCC.
You need to be a BVA member to continue reading this journals Login or join the BVA today.
LOGIN
JOIN US TODAY