Femoral head ostectomy as a treatment for craniodorsal coxofemoral luxation in an 18-month-old Shorthorn heifer
30 Mar 2019
Snowden, R. T., Anderson, D. E., Ursini, T., Mulon, P.-Y.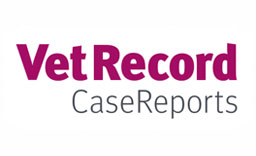 An 18-month-old, 402-kg, Shorthorn heifer was presented to the University of Tennessee College of Veterinary Medicine for a chronic craniodorsal coxofemoral luxation. The patient was treated with a femoral head ostectomy of the right hindlimb. Aftercare was provided at the teaching hospital and consisted of pain management to maintain comfort, electrical stimulation to build up the gluteal and femoral musculature, and forced movement. The patient was discharged and is ambulating comfortably at home.
You need to be a BVA member to continue reading this journals Login or join the BVA today.
LOGIN
JOIN US TODAY