Idiopathic eosinophilic polysynovitis in a dog
07 Feb 2019
Birckhead, A., Combs, M., Croser, E., Jermyn, K.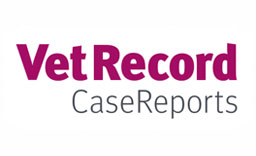 This case report describes the clinical presentation, diagnosis and management of marked eosinophilic polysynovitis in a five-year-old male neutered kelpie dog. The dog was referred following a three-month history of multifocal lameness and intermittent fever that was unresponsive to NSAIDs or antibiotics. Marked eosinophilic inflammation of multiple joints was documented on synovial fluid analysis. No inciting agent was identified despite extensive diagnostic testing including serology for toxoplasmosis, antinuclear antibody, rheumatoid factor, heartworm antigen, urinalysis and faecal float. The dog responded well to immunosuppressive doses of prednisolone therapy, which was tapered and discontinued after eight months. Follow-up arthrocentesis revealed the eosinophilic polysynovitis had resolved.
You need to be a BVA member to continue reading this journals Login or join the BVA today.
LOGIN
JOIN US TODAY