Limb sparing achieved by ray amputation for osteosarcoma of the left third metacarpal bone in a labrador
01 Feb 2019
Hall, J. L., Mason, S. L.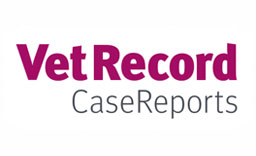 A seven-year-old male neutered labrador weighing 35 kg with a two-week history of left forelimb lameness was diagnosed with osteosarcoma of the third metacarpal bone. No pulmonary metastases were detected and ray amputation (removal of the left third metacarpal bone and third phalanx en bloc) was performed. Circumferential sutures were placed around metacarpals II and IV to realign the adjacent bones and digits during the healing period. The dog received six cycles of single-agent carboplatin (300 mg/m2) postoperatively. Restaging nine months postoperatively revealed no evidence of metastasis or recurrence. Two years postoperatively, the dog has no evidence of complications or lameness. Thoracic limb amputation and postoperative adjunctive therapy are considered the gold standard treatment for appendicular osteosarcoma; however, an oncological compartment excision of this bone tumour was performed with similar outcome for the patient while preserving the limb.
You need to be a BVA member to continue reading this journals Login or join the BVA today.
LOGIN
JOIN US TODAY