miR-106B-25 Cluster expression: a comparative human and canine osteosarcoma study
08 Mar 2020
Leonardi, L., Benassi, M. S., Pollino, S., Locaputo, C., Pazzaglia, L.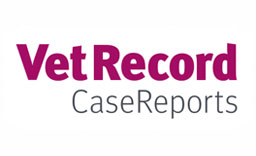 Background
Osteosarcoma (OS) is the most common primary malignant bone tumour in dogs and human beings, characterised by similar genetic and clinical features. With the aim to define similarities and differences in the biological aspects involved in OS progression, a comparative study was performed to create a model to improve patient outcome.
Methods
First, the expression of microRNAs (miRNAs) belonging to the cluster miR-106b-25 (miR-106b, miR-25 and miR-93-5p) in human and canine OS tissue was compared.
Results
miR-25 and miR-106b presented a variable expression not significantly different from the corresponding normal bone, while miR-93-5p expression was increased in all OS specimens, with higher levels in the canine subset compared with human. Accordingly, its target p21 presented a weaker and less homogeneous immunostaining distribution in the canine group. Given the high expression of miR-93-5p in all OS specimens, the functional response of human 143B and canine DAN OS cells to miRNA inhibition was evaluated. Although p21 expression increased after miR-93-5p inhibition both at mRNA and protein level, a more significant cell response in terms of proliferation and apoptosis was seen in canine OS cells.
Conclusions
In conclusion, canine OS tissue and cell line presented higher expression levels of miR-93-5p than human OS. In addition, the introduction of miR-93-5p inhibitor caused a cell response in 143B and DAN that differed for the more intense functional impact in the canine OS cell line.
You need to be a BVA member to continue reading this journals Login or join the BVA today.
LOGIN
JOIN US TODAY